OUR REALLY UNBELIEVABLE LINEUP FOR SUNDAY, 9/22/2013...
(RAIN DATE 9/29)
| | |
| --- | --- |
| West Stage (Behind Teak Restaurant) | Show Time |
| Billy Hector Band - Blues | Noon -1:30 |
| Mashwork Orange – Pop Mashups, Dance, Hip Hop | 2:00 - 3:00 |
| Pat Roddy Band – Rock & Roll w/Irish Influences | 3:30 - 5:00 |
| The Nerds – Pop, Rock & Roll | 5:30- 7:00 |
| East Stage (Behind The Dublin House) | Show Time |
| Bagpipes and Drums | Noon-12:30 |
| Gedeon Luke – Soul, Funk, Blues, Motown | 1:00 - 2:30 |
| Brian Kirk and the Jirks – Rock, Pop, Funk, Swing, Jazz | 3:00 - 4:30 |
| Black 47 – Irish Rock | 5:00 - 6:30 |

(SCROLL DOWN TO VIEW ALL BAND BIO'S & PHOTOS)

WEST STAGE (BEHIND TEAK RESTAURANT)
BILLY HECTOR BAND – BLUES – WEST STAGE – NOON-1:30 PM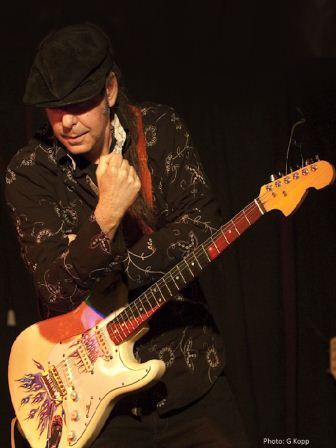 Whether Billy Hector is teasing you with his sultry slidework, picking through delta blues or flat-out cranking it up and crunching out the electric blues/rock on his beloved vintage Fender Stratocaster, his music reflects the true soul and origins of the blues; always passionate, engaging and dedicated to making the audience move and sweat. Having honed his chops and style through three decades of performances, Hector is critically recognized as one of the hottest and most interesting guitarist/songwriters on the original circuit.
Early in his career, Billy Hector identified himself as a deeply-grounded and versatile player drawing his influences from important predecessors including T-Bone Walker, Freddie King, Jimi Hendrix, Roy Buchanan and a host of others across musical style and genre. But, as with all truly great musicians, recognizable influences are interesting only insofar as they provide a departure point for the musician's spirit. It falls on the musician to shape his predecessor's ideas into music that does not simply replicate but engagingly adds to the whole. Most can only aspire to this level of creation; Billy Hector generates it in spades and it happens every night.
In the late 70s, Hector's first stop was as the guitarist for The Shots, a horn-driven R&B group that took over the house band role from Southside Johnny and The Asbury Jukes at the renowned Stone Pony. He moved on as lead guitarist for Hot Romance, a band based at the infamous Mrs. Jay's biker bar in Asbury Park that also began receiving New York City radio airplay for its original songs.
In the mid-80's, drawn back to earlier musical roots, Billy Hector formed the five-piece blues/rock band The Fairlanes and, co-wrote and released three independent albums on the Blue Jersey label.
By early 1993, Hector regrouped as a power trio and renamed his band The Billy Hector Band. The band's present lineup is guitars/lead vocals Billy Hector, Sim Cain (Rollins Band) on drums, Tim Tindall (Sam Moore) on bass.
A prolific songwriter/composer, Billy Hector has fourteen albums to his credit, most on the independent Ghetto Surf label. And with over thirty-five years of performing under his belt, Billy Hector is recognized as one of the hottest guitarists and songwriters playing the original circuit and serves up what more than one reviewer has called "one of the best shows you'll ever see".
MASHWORK ORANGE
POP, MASHUPS, DANCE, HIP HOP – WEST STAGE – 2:00-3:00 PM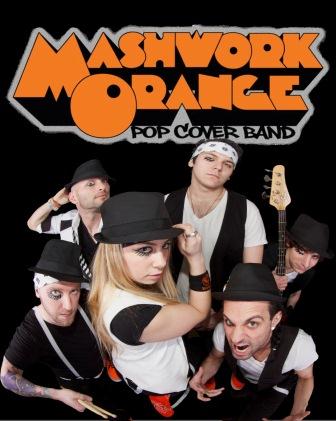 A modern day Dance / Pop / Hip Hop cover band that has reinvented the live band scene. Their DJ-like delivery of current Pop favorites has catapulted them into popularity. In an era where the club scene thrives on DJ's, Mashwork gives the audience that same club experience by playing unique mash-ups of today's most popular artists such as Rihanna, Jay Z, Kanye West, Lady Gaga, Britney Spears and more in the style of today's Pop/Club music. They deliver the explosive energy that only a band can give. 100% live all the time, Mashwork NEVER plays along with backing tracks or i-Tunes and there is NEVER lip-syncing. The bands unique style comes from six members all named Alex and their talented and diverse delivery of 4 voices, 2 guitars, 2 Synthesizers, Drums & Bass. Their use of humor, talented impersonations and audience participation keeps their crowd captivated and engaged. Mashwork Orange live is truly an experience like no other, leaving their audience yearning to come back for more.
Band Members:
Alex Holla, Alex Prime, Alex Sneety, Alex Raz, Alex Goloss, Alex Spat WWW.MASHWORKORANGE.COM
PAT RODDY BAND – IRISH, ROCK, BLUEGRASS – WEST STAGE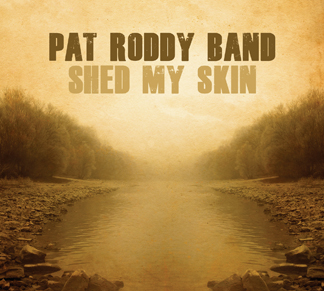 - 3:30-5:00 PM
The Pat Roddy Band has been playing music on the Jersey Shore for more than 15 years. They have released 3 original albums. The most recent being "Shed My Skin." Their music is a mix of Irish, Rock and Bluegrass with influences ranging from Bruce Springsteen, The Who, the Grateful Dead and Johnny Cash. The band consists of Patrick Roddy on guitar/vocals, Chris Giunco on keyboard, Justin Hetrick on drums, John Walby on bass, and everyone's favorite...the Belmar Horns featuring Brian Franca on saxophone, Tommy Meares on trombone, and Tony Peruso on trumpet. With an eclectic song collection, they're "shore" to please! WWW.PATRODDY.COM
THE NERDS – POP, ROCK, HIP-HOP, DANCE – WEST STAGE – 5:30-7:00 PM
The Nerds (Spaz, Mongo, Biff and Stretch) are one of the Jersey Shores most loved bands! The band originated in 1985 and their stage show and banter was largely influenced by Monty Python and David Letterman's love of the absurd and Howard Stern's disregard for tact.
The Nerds have performed on MTV, "The View", Carson Daly, and several other TV shows. Their posters have even been on several episodes of "Law and Order". They have played many celebrity hosted events for A&E, 'The Ed Show', even Uncle Floyd. They have performed for countless corporate clients including Microsoft, Google, Merrill Lynch and all of the Pharma companies that share the Princeton Corridor. They have shared a stage with Sheryl Crow, Hootie and the Blowfish, Earth Wind and Fire, Train, The Go-Gos, Maroon 5, Southside Johnny, and more. They have performed for countless political figures, have been joined onstage by numerous sports figures including members of the NY Giants, NY Yankees, NJ Nets, NASCAR champions, and yes even the occasional rockstar like Jon Bonjovi, members of Twisted Sister, Dickie Betts of the Allman Brothers, Billy Joel's band and Letterman's Late Night band. Proud to have been one of the first musical acts to have a website on the internet, they continue to keep their fans informed on Facebook, Twitter and their own website WWW.THE-NERDS.COM
EAST STAGE
(BEHIND THE DUBLIN HOUSE RESTAURANT)
Two Pipe & Drums Bands Will Play Jointly on the East Stage at Noon
Then Perform Randomly Throughout the Day
CENTRAL JERSEY POLICE & FIRE PIPES & DRUMS
IRISH INFLUENCES – EAST STAGE – NOON-12:30 PM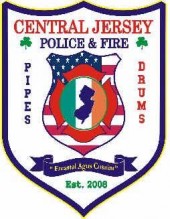 Founded in 2007, this pipe band set forth with a vision, to be a regional pipe and drum band for the Central Jersey area. This was the beginning of a great mix of Police and Fireman from the surrounding area, all having one vision in common to honor their fallen brothers and sisters of the emergency services. They strive to keep the Irish culture alive in America. They also honor the great USA by the Tartan they wear…the American National…which proudly shows their true colors…red, white and blue. For more information, contact Ricky Fleishman 732.259.6455.

PIPES AND DRUMS OF THE ATLANTIC WATCH
SCOTTISH INFLUENCES - EAST STAGE - NOON-12:30 PM
Few things conjure the Scottish Highlands as readily and completely as the song of the bagpipe. And you needn't be a Scot—or have any Celtic blood at all in your vein
s—to be stirred by the sound of the pipes. Atlantic Watch was founded in 1993 as a family-oriented group that emulates the 42nd Royal Highland Regiment…the legendary Black Watch of Scotland. Based in Red Bank, New Jersey, the Atlantic Watch plays regularly in and around central New Jersey, as well as the mid-Atlantic region. In addition, they performed in Edinburgh, Scotland, in 1995, when they had the honor of meeting with Prince Charles and then returned to Edinburgh in 2000 and 2005, taking part in the International Pipefest. The Atlantic Watch opened for both The Band of the Grenadier Guards and The Pipes and Drums and Dancers of The Highlanders, as well as The Pipes, Drums and Highland Dancers of The Black Watch and the Band of The Welsh Guards.
The Atlantic Watch uniform emulates full military regimental issue and as such, the band performed on the USS Missouri in Pearl Harbor and at the Barking Sands Naval Station in Hawaii, as well as the United States Military Academy at West Point and at Fort Monmouth.
The band strives to maintain, spread and foster a love and appreciation of the traditional Celtic arts of highland piping, drumming and dancing. To attain that goal, the Pipes and Drums of the Atlantic Watch offer free instruction in those arts. The band embraces family values and its nearly 75 members are of all ages, both genders, and come from a wide variety of backgrounds. Membership in the Atlantic Watch is open to all and free. Weekly meetings are held every Thursday at 7:00 pm at the River Street Elementary School in Red Bank. To hire the Pipes and Drums of the Atlantic Watch or help sponsor the band's activities, contact Band Agent Linda Cooper at the band information line 732-788-8900. Atlantic Watch is a fully tax-exempt organization under IRS 501 regulations. WWW.ATLANTIC-WATCH.COM
GEDEON LUKE – SOUL, FUNK, MOTOWN, BLUES - EAST STAGE-1:00-2:30 PM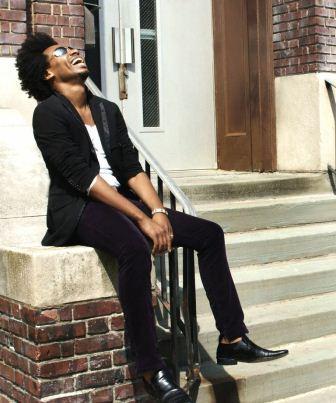 The former American Idol contestant Gedeon Luke is getting rave reviews for his new EP "Perfect Ain't Perfect." Recorded in just four days, it's live, raw, full of flaws and aptly titled "Perfect Ain't Perfect." The thing is…critics are crazy about it—ironically calling it "near perfect," naming it the "Hail Mary EP of the Year" and "featuring selections such as the Motown meets Sly "Lend Me Your Sunshine", the psychedelic spiritual anthem "Standing On Top of the World" and the earnest serenade, "The Hurting Kind".
The album—featuring a full band that included, Jack Daley (Lenny Kravitz), James Poyser (The Roots), and Bobby Sparks (Prince) and two-time Grammy winning producer Marc Swersky—debuted mid-December, 2012 and is available on iTunes for immediate download.
Hailing from the streets of Memphis, soul music flows through Gedeon Luke's veins in rainbow colored hues. Often compared with Lenny Kravitz, Al Green and Prince, the newcomer offers a high energy mashup of funk, soul, Gospel and blues. According to Luke "My aim is to bring back music with no boundaries."
As for his time as a contestant on season five of American Idol and its lingering effects on his music career, the Memphis-born artist says he's grateful for the experience.
Weaned on the gospel infused sounds of Sly Stone, Curtis Mayfield and Al Green and inspired by the rock 'n roll passion of The Beatles and The Rolling Stones, Gedeon is here to crash through the boundaries of music and society, to bring Love, Peace and Soul to the world. He's raw. He's real. He follows no trends.
"Gedeon is on a mission to return soul music to itself, and to bring the people along with him." -Soul Train WWW.GEDEONLUKE.COM


BRIAN KIRK AND THE JIRKS – ROCK, POP, FUNK – EAST STAGE-3:00-4:30 PM
Brian Kirk & The Jirks can boast an impressive career spanning almost two decades! The secret of their success lies within two basic characteristics…an amazing roster of musicians and Brian's ideals of having fun with the audience.
Brian has enlisted an all-star cast of musicians that play with maturity, originality, accuracy, and pure love of the music. Brian is accompanied by the incredible singing voice of Steve Johnson and backed by thick vocal harmonies and instrumentation including a 3 piece horn section. BK&J have the ability to play an extremely diverse repertoire of songs complete with killer solos and great groove, whether it be rock, funk, pop, hip hop, swing, jazz, oldies, or modern songs. Whatever the style, Brian Kirk & the Jirks play it and play it well!
Brian, with his hilarious antics and infectious personality, has been gaining fans for over 20 years! Constant audience interaction is what it's all about with him! Fans are treated more like friends and not just spectators. The audience is part of the show and this allows a stronger bond between the band and its fans.
The Jirks diversity, originality, and talent make them the ideal band to perform at festivals, clubs, weddings, corporate/private functions, or any situation where you need an exciting party band to ensure a great time! WWW.JIRKS.COM
BLACK 47 –– IRISH ROCK, TRADITIONAL, FOLK – EAST STAGE - 5:00-6:30 PM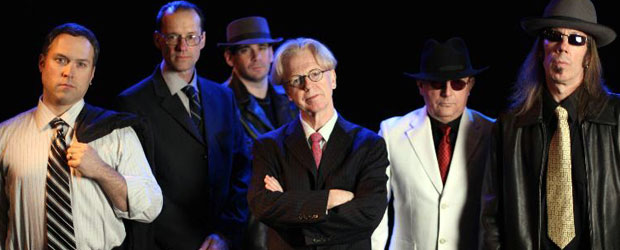 Taking their name from the worst year of the Irish Potato Famine, Black 47 burst onto the American scene in 1993 with its single, Funky Céilí from the CD, Fire of Freedom. The band's signature eclectic sound, socio-political lyrics and off-the-wall live shows paved the way for other Irish influenced bands such as Flogging Molly and Dropkick Murphys. The band's songs have long been used in political science and history courses in hundreds of high schools and colleges throughout the US.
Black 47 has released 13 albums on major and indie labels, appeared on many TV shows including Leno, Letterman and O'Brien. They have played in movies with Matt Dillon and Danny Glover while their songs have appeared recently in Sons of Anarchy and Gossip Girl.
Black 47 is led by Larry Kirwan (guitar/vocals). He has written a dozen plays, two critically acclaimed novels and a memoir. He hosts Celtic Crush for SiriusXM Satellite Radio, and writes a weekly column for the Irish Echo.
Geoffrey Blythe (saxophones) was a founder member of Dexy's Midnight Runners. He currently leads GI Blythe. Fred Parcells (trombone) has worked extensively in Latin/Jazz and big bands. Thomas Hamlin (drums) is a veteran of the Max's/CBGB's scene. Joseph Mulvanerty brings a rare jazz and blues flare to the uilleann pipes and various flutes; while Joseph "Bearclaw" Burcaw offers a wealth of funk/R&B experience as well as a dynamic stage presence.
WE HOPE YOU ENJOY THIS REALLY UNBELIEVABLE EVENT!
PRODUCED BY RUE EVENTS

BACK TO OYSTER FEST HOME